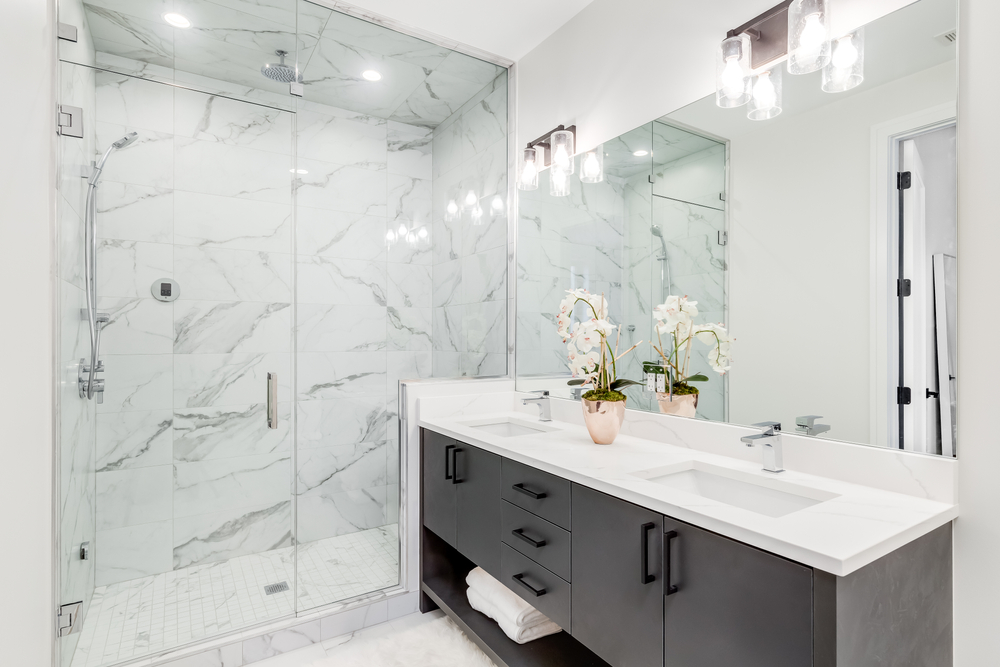 Things to Look for When Buying a New Glass Shower Door
If you're upgrading from a vinyl shower curtain, almost anything may be an improvement. Still, not just anything will increase the value of your home, optimize your bathroom space and minimize the amount of future cleaning you'll have to do. So let's talk shop and the most important thing, where to start.
You may think buying a new glass shower door is a complicated process, but here are a few essential things to look for that will make your experience easier and more meaningful.
First, you should buy a glass shower door from a specialty shower glass store with an onsite showroom. This type of specialty business will most likely offer long-term service guarantees and honor lifetime warranties. People who invest in their specialty businesses are usually passionate about superior customer service and promoting long-term relationships and multigeneration referrals. If you ever have a future problem, there's always someplace to go, unlike working with sub-contractors.
A showroom is more beneficial than any online experience you may have. After a quick Google search, you'll find various companies, each offering different products and brands. As you dive into the sea of services, it's essential to find a reputable establishment, preferably one with a showroom. A well-appointed gallery allows you to learn about the different types of glass and available hardware. Here, you can experience the look and feel of each product and compare each frameless glass shower door's quality and design.
The fun part of picking out a glass shower door is the material selection from framed and unframed and multi-profile options. In addition, there's frosted glass, colored glass, and clear glass from which to choose. You can even have your glass shower door sprayed with a water repellant treatment to minimize spots, mildew and prevent the formation of soap scum.
Many DIYers may look at online offerings from the big box stores, work up a head-of-steam, and think easy-peasy. Not so fast. Installing your glass shower door is one project that needs a professional touch. Before all else, handling that much glass can be hazardous. Upon unpacking and installation, one wrong move and some shower doors can shatter, potentially causing severe injury. If that's not enough to deter the DIY guy or gal, another less life-threatening mishap is the opportunity to mismeasure dimensions. Even by a centimeter, off calculations can cost more to correct than any custom installation available. Minimally, projects that are off even just a fraction can cause leakage, hanging, swinging, and sliding issues. A professional installation is definitely worth the peace of mind.
Last, consider your budget and the price of a new glass shower door as part of your home improvement upgrade. This type of investment can dramatically improve the appearance of one's bathroom, and in turn, the amount of return if and when you sell your home. Even if you're not moving, this luxury can transform your ho-hum bathroom into the personal retreat you deserve.